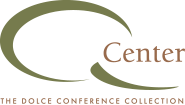 Special rates for overnight accommodations are available to REVITALIZE attendees, exhibitors, and sponsors.
Click here to make room reservations, or visit: https://book.passkey.com/event/49971841/owner/12843352/home
Please note that Standard Rooms will only accommodate one person. Think about it as a return to college life in an upscale dorm room — one extra long twin but you don't have to share a bathroom!
If you are looking for additional space, Executive Rooms and Suites have a queen size bed and will accommodate up to 2 guests.