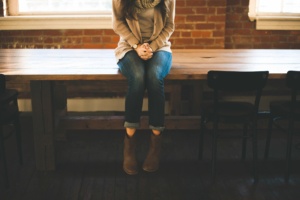 Disability and accessibility are often missing from diversity, equity and inclusion efforts. People with disabilities (PWD) were recently added as an underrepresented minority in physical therapy practice and education (APTA, 2020). Additionally, APTA's House of Delegates added inclusion as a core value and includes "acknowledging personal biases that may impact patient care and taking a position of anti-discrimination" (APTA, 2021). Physical therapy's roots in a medical model practice which frames disability as a problem in the individual to be cured, allowed therapists to develop expertise in the treating impairments but perhaps limited reflection on the other aspects of disability – a social, historical, and political context. Additionally, the number of disabled physical therapists and students with disabilities in physical therapy education programs are not well documented. If physical therapy is to live up to its core values, an examination of approaches to disability needs to begin. This course examines and challenges us to reflect on disability as diversity. Interactive learning activities are designed to consider what we know and how we can grow to include PWD in education, practice, and research.
Upon completion of this course, the participant will be able to:
Understand models used to ground disability within and across communities.
Discuss methods for examining practices in various settings (education, practice & research).
Analyze key barriers to inclusion of individuals with disabilities in physical therapist education using example scenarios.
Apply concepts of accessibility and inclusion for individuals with disabilities during small group discussions.
Intended Audience:  All levels