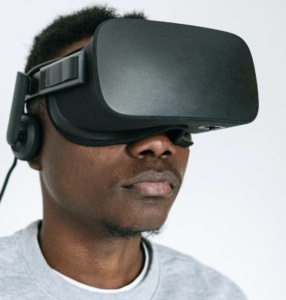 Immersive Virtual Reality (VR) has become increasingly popular in the management of neurological and musculoskeletal disorders. Virtual Reality has shown promise because it presents patients with an immersive real-world, gamified often entertaining approach to accomplish therapeutic interventions. Virtual reality has been applied to individuals with Parkinson's Disease, stroke, Multiple Sclerosis, spinal cord injury, gait and balance disorders, cognitive impairments with neurodegenerative conditions, and vestibular rehabilitation, including musculoskeletal conditions.
This course will discuss various VR systems on the market, theoretical mechanisms of recovery, review of rehabilitation literature with specific populations, clinical protocols, and efficacy of clinical use. We will discuss the principles of neurorehabilitation and neuroplasticity applied to virtual reality. Finally, case-based presentation translates the research into clinical practice.
Upon completion of this course, the participant will be able to:
Choose the most appropriate Virtual Reality system based on clinical practice needs.
Discuss proposed mechanisms of recovery.
Describe similarities and differences between immersive virtual environments and real-world simulations.
Analyze existing literature on efficacy utilizing virtual reality.
Apply VR to a patient.
Intended Audience:  All levels